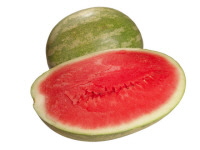 A multi-mineral supplement
Hydration of the body is key to health. Dehydration can lead to all types of serious health difficulties such as high-blood pressure. But hydration is just how much water you drink. It is also about the correct mineral balance. Particularly Potassium*, salt, cell salts, etc.
Organically Bound Minerals is a multi-mineral product containing potassium and a variety of alkaline ash minerals. Potassium is a key nutrient for the healthy functioning of many of the body's systems including the cardiovascular and parasympathetic* nervous systems. Potassium influences the adrenal glands* and helps support a proper pH balance.
Organically Bound Minerals can be purchased in small bottles at our office (727)446-1141.
---
Here are some more Standard Process products that are in high demand: